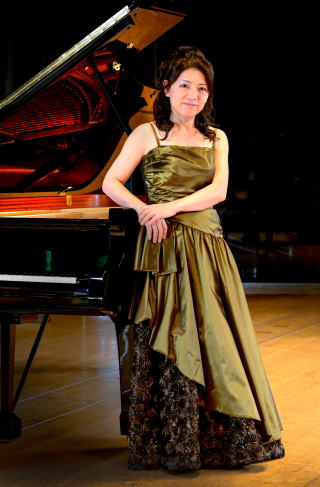 17 March 2020
Takino ISHIDA, piano
Has studied at the Senior High School of Music affiliated with Tokyo National University of Fine Arts and Music, and at the university itself, gaining a master 's degree at the university in 1992. Has studied the piano under Keiko Ogura, Yuko Ninomiya, and the late Naoyuki Inoue, Yoshie Koura, the late Edith Picht-Axenfeld, Théodore Paraskivesko, and Alexander Jenner. Received chamber music tuition from Chang-Kook Kim, Kiyoshi Okayama, and Junji Suganuma.
Her sincere commitment to music produces performances characterized with a natural flow, stunning resonance and convincing expressions. Her wide repertoire extends from Bach to contemporary, with a strong reputation in delivering pieces with profound content.
Has been featured in numerous salon concerts, etc. including annual solo recitals in Tokyo, which she herself has organized since 1994. Served as assistant accompanist for the string instruments course, Faculty of Music,Tokyo National University of Fine Arts and Music from 1997 to 2000. Is also active in the areas of chamber music and accompaniment, co-performing in recitals and serving as official accompanist for music festivals. Her diverse music career also includes joint performance with the Kobe City Chamber Orchestra conducted by Gerhard Bosse, as well as the Kyusyu Symphony Orchestra. Following the success of the live recording CD for her 1997 recital (Goldberg Variations by J.S.Bach), she released her second CD "La Valse" in 2004 and her third CD "Prélude, Choral et Fugue"in 2008.
Currently a part-time teacher at the Senzoku Gakuen Collage of Music and the Department of Music, Senzoku Gakuen Senior High School.